welcome to
Hot Hot Topics - April 2006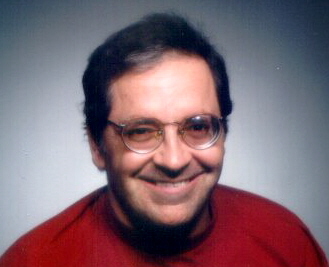 Your Update on Flow Measurement & Control from Flow Research
Editor: Dr. Jesse Yoder - Volume 7, Number 1 - ISSN 1350-7204
Previous issues of Hot Hot Topics
Welcome to the April 2006 issue of Hot Hot Topics! This issue features four exciting new studies from Flow Research, and brings you up-to-date on some important new developments in the vortex flowmeter business. It also tells you about free services now offered on our website that will help you stay current on stock prices, and on news about crude oil, energy, and business news, and news from Asia. Be sure to take advantage of our new free CD offer! Click here to request your own copy of our new free CD.
1. Letter from the President. This letter updates you on many of the exciting happenings at Flow Research over the past few months. It brings you up to date on our new staff, and on our new magnetic and vortex flowmeter studies. It also describes some exciting projects that we are working on now. Click here to read the letter.
2. New Flowmeter User Survey now available. Flow Research recently published a new worldwide survey of flowmeter users. This new survey, which had more than 500 participants, addresses many issues of interest to flowmeter suppliers and customers alike. Topics covered include flowmeter installed base by type, flowmeter applications, purchasing expectations, communication protocols, what features end-users are looking for, and much more. There are special sections specific to magnetic, vortex, and differential pressure (DP) users. Find out more at http://www.flowresearch.com/User_Survey/welcome.htm.
3. The American Petroleum Institute (API) has formulated standards for vortex flowmeters in custody transfer applications. These standards have been in the works for about two years. The API is voting on the standards in March. If these standards are approved, it should give a significant boost to the vortex flowmeter market. For more information, go to Vortex Standards.
4. Hach Company Acquires Marsh McBirney. In a surprise move, Hach Company, based in Loveland, Colorado, has acquired Marsh-McBirney. Marsh-McBirney is a manufacturer of open channel and insertion magnetic flowmeters. Hach is owned by the Danaher Company. For more details, click here: Hach Acquisition.
5. Hot off the Press: Our New Vortex Flowmeter Study!. In mid-March Flow Research began shipping a brand new worldwide vortex flowmeter study. The study is called The World Market for Vortex Flowmeters, 3rd Edition. Prior editions were published in 2001 and 2003. This edition of the study contains a great deal of new segmentation, including line size, pressure rating, sensing technology, bore type, fluid type, body material, and much more. A lot of important developments have occurred in the vortex flowmeter market in the past several years, including product line acquisitions. For more details on this exciting new study, go to http://www.flowresearch.com/Vortex_Study/welcome.htm..
6. Flow Research publishes a new worldwide magnetic flowmeter study. In September 2005, Flow Research began shipping a brand new study, The Global Market for Magnetic Flowmeters, 3rd Edition. This study was previously published in 2001 and 2003. This study includes all the segmentation in previous studies, and adds some important new segments: line sizes, liner type, applications, and accuracy. The magnetic flowmeter market grew significantly in the past two years. For complete details on this exciting new study, go to http://www.flowresearch.com/Magnetic_2005/overview.htm.
7. New Free Flow Research CD! Perhaps you've seen some of the articles published in industry journals by Dr. Yoder. Because we've had such positive responses to these articles, we've decided to make many of them available to you for free on a CD. All you have to do is ask for it, and send us your mailing address. We will mail you the CD with many of these articles on it, in PDF format. This way, you can view ones you might have missed at your convenience. Click here to preview the contents of this new free CD.
8. If you like Hot Hot Topics, you will love the Worldflow Market Barometer! Every quarter the Worldflow Barometer brings you completely up-to-date on developments in the worldwide flowmeter market. We update you on every flow technology every quarter. We tell you who's been acquired, what new products are out, and advise you on market strategies. Plus, every quarter we take an in-depth look at one or more flowmeter companies that you need to know about. Join the growing ranks of companies that rely on the Worldflow Barometer to keep them abreast of developments in flow. The Worldflow Barometer is part of our Worldflow Monitoring Service. Write or call to find out about our free offer on our Worldflow service. Click here for more information.
What do you think of Hot Hot Topics? We welcome your comments! Please send any comments or suggestions to Flow Research, or by email to jesse@flowresearch.com.
Hot Hot Topics is published by Flow Research, Inc.
Editor: Dr. Jesse Yoder
Associate Editor: Norm Weeks
Assistant Editors: Wendy Dennis, Kaye Bell
Flow Research, Inc.
27 Water Street
Wakefield, MA 01880
(781) 245-3200
(781) 224-7552 (fax)