FlowTimes
– March 2015
Your Update on Flow, Temperature, and Pressure Measurement from Flow Research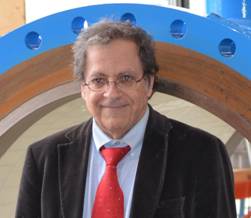 Executive Editor: Dr. Jesse Yoder; Volume 16, Number 1 - ISSN 1350-7204
1. Letter from the President
The past six months have been very busy ones at Flow Research. We published Volume X, which covers all flowmeter types, in August. Then in December 2014, we published Volume X, Module A, which gives strategies, industries, and applications for all flowmeter types. The same month, we published the 5th Edition of our World Market for Vortex Flowmeters study. And in January 2015, we published The World Market for Pressure Transmitters, 4th Edition.
While it's been a busy time at Flow Research, it's about to get even busier. In November 2013, we asked you to let us know what studies you would like us to publish. We got an incredible response from this question, and it enabled us to plan our schedule for both 2014 and 2015. This year we are publishing a new edition of our very popular series of gas flow studies, including a new module on LNG flow measurement (Module F). These studies are described at http://www.gasflows.com. We are also publishing a series of level studies, described at http://www.levelresearch.com. And we have added two new brand new studies on flow calibration (http://www.flowcalibration.org).
The flow calibration studies took me to Europe in the second half of January. One main goal of the trip was to visit Euroloop in Rotterdam , The Netherlands, and VSL in Dordrecht and Delft , The Netherlands. In addition, I was able to see the flow calibration facilities of some of the European flowmeter suppliers. All these visits were very informative, and I even was able to spend a few extra days in Amsterdam at the end of my trip.
It was after visiting Euroloop and VSL that we decided to publish two separate studies: one on gas calibration and one on liquid calibration of flowmeters. The pressures necessary to calibrate many gas flowmeters are much higher than those required for liquid flowmeters. The calibration conditions for gas flowmeters are more hazardous and require more safety considerations than calibration conditions of flowmeters for liquid applications. Some labs like Alden Laboratories are exclusively for liquid calibrations. And even labs such as Euroloop and VSL that do both gas and liquid calibrations maintain separate facilities for them.
In addition to my visits, I found time to enjoy some of the beauties and attractions offered by The Netherlands. Next to my hotel was a replica of Noah's Ark , which was an unexpected surprise. I found the people to be very friendly. I also loved the food, including two all-you-can-eat sushi places. Walking through Dam Square in Amsterdam and in the nearby shops is exciting because the people and the city give off a kind of vibrant energy. If you are looking for a both relaxing and exciting place to visit, I highly recommend Amsterdam and The Netherlands! ~ Jesse Yoder
2. Study published: Volume X: Module A: Strategies, Industries, & Applications
The new edition of Module A: Strategies, Industries, & Applications was published in December 2014. This popular complement to Volume X evolved as interest in and our coverage of these topics expanded to the point that we had to give them more room in their own module. The module can be ordered as a standalone report or as an add-on to Volume X.
Flow Research closely follows the growth in the markets of all the flowmeter types in specific detail. Volume X is built on the solid foundation of our knowledge of each flowmeter market. It provides an 'all-in-one,' 'big picture' overview and has been immensely popular. Our first Volume X study was published in 2003, and we have published subsequent editions in 2008, 2010, 2013 and 2014. This study determines the size of the worldwide flowmeter market, including all technologies, and contains revenue, unit, and average selling price data as well as market forecasts for all flow technologies, segmented by region. It provides the tools you need to compare market size, market shares, and growth rates for all the flow technologies. It also provides product analysis and growth factors for each flowmeter type. Volume X enables you to assess your competitive position in the flowmeters you supply and the ones you compete against.
The in-depth research in Module A: Strategies, Industries, & Applications complements and builds on the results of Volume X: The World Market for Flowmeters, 5th Edition.
In Module A you will find:
· Shipments by industry and application in dollars and percentages, broken out by flowmeter type
· Forecasted growth rates by both application and industry through 2018
· Essential information on market outlook and industry trends by flowmeter type
· Realistic strategies for success for those entering or already in the flowmeter market.
This content-rich module looks at the worldwide flowmeter market by industries and applications, and discusses market influences. A world view of the market forecasts the best areas for future growth. Module A includes tactical and strategic recommendations for suppliers already in the flowmeter market as well as those considering joining the market — strategies that apply to the entire flowmeter market, as well as to individual market segments.
For more specific information on both Volume X and Module A, please visit http://www.flowvolumex.com or contact us directly.
3. New book now available: The Tao of Measurement: A Philosophical View of Flow and Sensors
Richard Morley of Mason, N.H., known as the 'father' of the programmable logic computer, and our own Jesse Yoder, President of Flow Research, put their heads together and came up with The Tao of Measurement, a reading experience that will be of interest to anyone working in the field of flow and measurement – or with a natural curiosity about the underlying principles thereof.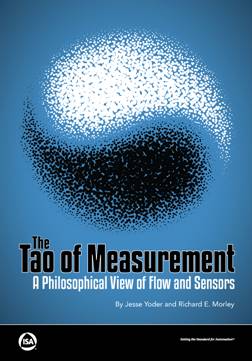 This book deals with the past, present, and future of flow, sensors, and measurement. It is called The Tao of Measurement because, like the Tao itself, it reveals the underlying principles of flow and measurement. It explains the engineering and physics of flow and sensors, how our units of measurement were derived, present day measurement practices, and how today's scientific tools can improve our units of measurement. It's a must-read for anyone involved in instrumentation or process control.
The book's opening chapters explore the technologies of temperature, pressure, and flow measurement. The book presents a thorough discussion of the different types of temperature sensors, pressure transmitters, and flowmeters. It contains an explanation of applications, and then comments on trends in sensors and measurement. Each chapter includes a handy glossary of units of measurement. The authors then turn their attention to three very familiar but vital subjects: time, length, and area. They trace the origins of today's units of measurement for these variables, all the way back to Greek and Roman times, then follow their development to today's atomic clocks and the standard meter, now defined in terms of wavelengths of light.
This book describes how modern technology can be used to improve units of measurement. It paints a picture of a dynamic and changing universe, one in which systems can be integrated with improved measurement practices. It looks beyond the static nature of everyday objects to an underlying reality that is dynamic and changing. It describes the technologies that are available to effectively configure a cost-effective system, and then shows how to integrate this system with the most powerful sensors and tools of flow measurement. Systems and instrumentation, the yin and yang of the automation world, are finally united in a synthesis that comes from seeing both from a single perspective. The Tao of measurement is revealed, and, in the end, it is all about flow.
The Tao of Measurement is a revolutionary look at our traditional concepts of flow, time, points, and circles. Our technology has evolved very rapidly, but it has done so using concepts older than Roman chariot wheels. It is time for a fresh look, and this book provides it.
Each section of the book can be used as a standalone handbook or as a readable engineering manual. The book is available from ISA:
https://www.isa.org/store/products/product-detail/?productId=35851274
Questions? Comments? Feel free to contact Dr. Jesse Yoder at Jesse@flowresearch.com or Dick Morley at Morley@alum.mit.edu.
4. Oil prices drop to the $50 per barrel range
Since last August, both West Texas Intermediate (WTI) and Brent crude oil prices have been declining from the $100 per barrel level to the $50 per barrel range. This is the result of several factors. One factor is increased supply from the United States due to fracking, or hydraulic fracturing, which is a new drilling technique designed to recover gas and oil from shale rock. The United States has been in the lead in applying this drilling technique. Fracking has led to increased oil supply from the United States . At the same time, some of the world economies such as China have experienced a slowdown, leading to lower oil consumption. Based on supply and demand, the result has been lower oil prices.
OPEC, led by Saudi Arabia , has often reduced production in these situations as a means of controlling oil prices. Saudi Arabia and OPEC have declined to reduce production in this case, letting oil prices fall. One possible explanation is that Saudi Arabia is trying to force the closure of some fracking wells in the United States , which are profitable only at high oil prices. This would cause Saudi Arabia some short-term pain, due to lower oil prices, but it may yield a long-term gain for them if the threat of added oil supply from the United States is reduced.
With worldwide demand for oil increasing by about a million barrels per day every year, it is likely that this dip in oil prices will be temporary. In fact, there are signs that the price of oil has bottomed out, and prices have increased from a low of about $45 per barrel to above $50 per barrel. Even so, some analysts are calling for oil prices to go lower still, while others are forecasting that prices have stabilized and will go higher from here.
Oil prices are primarily a matter of supply and demand, and some producers have already cut production. This has resulted in an upward trend in oil prices. Chances are good that this will continue, although this market is admittedly hard to predict.
To get the latest on oil prices and on market trends in the oil & gas industry, along with their impact on flow measurement, see our Energy Monitor at www.worldflow.com.
5. Study published: New edition of vortex flowmeter market study
Flow Research completed The World Market for Vortex Flowmeters, 5th Edition in December 2014.
Growth in the vortex flowmeter market has historically been relatively slow. However, while the vortex flowmeter market is smaller than ultrasonic, Coriolis, or magnetic flowmeters in terms of market size, user interviews showed that interest in vortex flowmeters remains strong for a combination of reasons. More suppliers have entered this market over the years. There have been enhancements in vortex meter technology to improve accuracy, reliability, and address issues of vibration. Another significant event was that vortex flowmeters finally received the approval of the American Petroleum Institute (API) for use in custody-transfer applications in January 2007. Custody transfer is a critical flowmeter application and an area with market growth potential. For both ultrasonic and Coriolis flowmeters, approvals in the form of standards for their use in custody transfer have been significant market growth factors.
Due to interest from a number of suppliers, we decided to take a fresh look at how these factors and others have affected the vortex flowmeter market.
The World Market for Vortex Flowmeters, 5th Edition includes worldwide market size and market shares for all vortex flowmeters, along with market growth forecasts through 2018, industries and applications where vortex flowmeters are used, and main supplier profiles and product analysis.
This study addresses the following key issues in the vortex flowmeter market:
· The factors causing the market to grow
· Growth in the use of multivariable flowmeters
· The effects of the API's adoption of a custody transfer standard on vortex sales
· The use of vortex flowmeters in district heating applications
· The increased number of suppliers in the vortex flowmeter market
· Line sizes for vortex flowmeter applications
· The use of vortex flowmeters in steam applications
· The importance of reducer vortex flowmeters
· New product and technology developments
· Growth strategies for vortex flowmeter suppliers
This is our first in-depth look at the vortex flowmeter market since 2010. Don't miss your chance for a comprehensive and up-to-date analysis of this growing market. For more information, please visit http://www.flowvortex.com, or contact us directly.
6. McCrometer announces promotion of Melissa Aquino to the role of President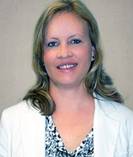 October 1, 2014 — McCrometer, a leading provider of flow measurement and wireless solutions, has announced the promotion of Melissa Aquino to the role of President, effective October 1, 2014. Melissa Aquino's appointment is part of an executive transition that includes prior president, Kerry McCall, moving into the role of Chief Flow Technology Executive.
Kerry McCall served as President of McCrometer for 28 years, growing the business more than 10-fold over that time. This growth was driven by combining new flow technology innovations with a powerful and unique McCrometer culture. Kerry was able to create a team and culture, with highly engaged employees, and target key opportunities for growth. In his new role, Kerry will be responsible for the continued expansion of McCrometer's flow technology capabilities and evaluating new business opportunities. As Kerry McCall stated, "It has been a privilege to lead McCrometer and take our growth and profitability to new levels. I'm happy to take on this new position and transition the role of President to Melissa. She is well suited to carry on both the McCrometer culture and growth trajectory."
"It's an exciting time to lead McCrometer as President," Aquino said. "Working for Kerry and McCrometer has been an honor and I am fortunate to have him remain on the team. McCrometer's history and growth has always been based on a deep understanding of customer needs and continued innovation. With our talented team and a continued focus on these core areas, I am very optimistic about our future."
For quarterly updates on all the flowmeter technologies, see our Market Barometer at http://www.worldflow.com.
7. Upcoming studies from Flow Research
The World Market for Natural Gas and Gas Flow Measurement, 3rd Edition – Q1–Q4 2015
Studies in this series:
· Core Study: The World Market for Gas Flow Measurement
· Module A: Regional Gas Flowmeter and Natural Gas Markets Worldwide
· Module B: Gas Producers in Mideast/Africa
· Module C: The World Market for Custody Transfer of Gas
· Module D: Strategies, Industries and Applications
· Module E: The World Market for Multiphase Flowmeters, 2nd Edition
· Module F: The World Market for Liquefied Natural Gas (LNG)
The World Market for Flow Calibration Facilities – Q2–Q3 2015
http://www.flowcalibration.org
Studies in this series:
· Core Study: The World Market for Gas Flow Calibration Facilities
· Module A: The World Market for Liquid Flow Calibration Facilities
The World Market for Level Measurement Devices – Q2–Q4 2015
Studies in this series:
· Core Study: The World Market for New-Technology Level Devices
· Module A: The World Market for Traditional and Emerging Level Devices
· Module B: Strategies, Industries, Applications, and End-User Perspectives
· Module C: Worldwide Level Devices Market View
For more information on all Flow Research studies, visit http://www.flowstudies.com.
It lists our studies by category and provides direct links to pages for the latest editions, where you will find a synopsis, or you can click a link for the overview with full details. Of course, there are also easy order forms and our contact links and information.
8. New 2015 Flow Research celebrity birthday calendar now available!

You can preview the calendar, and request your own free copy, at http://www.flowcalendar.com. This is the 8th Edition of this popular calendar and, we believe, the best one yet! Be sure to let us know if you would like one and haven't yet received your copy.

Do you have any topics you would like included in future issues of Flowtimes? Please send any comments or suggestions to Jesse Yoder at jesse@flowresearch.com.

FlowTimes is published by Flow Research, Inc.

Executive Editor:
Dr. Jesse Yoder

Associate Editor:
Leslie Buchanan

Assistant Editor:
Vicki Tuck

Production Assistant:


Nicole Riordan