FlowTimes – January 2016
Your Update on Flow, Temperature, and Pressure Measurement from Flow Research
Executive Editor: Dr. Jesse Yoder; Volume 17, Number 1 - ISSN 1350-7204
1. Letter from the President
Let me begin by wishing you all the best during this holiday season! I hope you are able to take some time off and relax with family and friends. Now is also an excellent time to reflect on this year's accomplishments and to think about your plans for the New Year. We have much to be thankful for in 2015, and even more to look forward to in 2016.
This year had many highlights, including the MCAA Conference in April, the ISFFM Conference in April, and the North Sea Flow Measurement Workshop in Norway in October 2015. I made new friends and reinforced many existing friendships at these events. The North Sea Conference was especially exciting, as it focused on multiphase flow.
I was also privileged to attend the Iconic Conference in Washington, DC on November 11, which was organized by Inc. Magazine and CNBC. It featured many notable speakers, including Marcus Lemonis (from CNBC's The Profit), Kevin O'leary (Shark Tank), Kevin Plank (founder of Under Armour), Kenneth Cole (American designer), and many other luminaries.
The conference was geared towards entrepreneurs, and I got some extremely valuable insights from these highly successful people. One of the most valuable was from Kevin Plank, founder of Under Armour, a producer of sportswear and athletic apparel. At his company meetings, he reminds people "Don't forget to sell your shirts and shoes." Shirts and shoes are the staples of Under Armour's business. What I took this to mean is "Focus on your core business, and the rest will follow."
Probably our biggest achievement this year was researching and publishing our gas and liquid flow calibration studies. As part of the research for these studies, I visited flow calibration facilities in both Europe and American, including NMi Euroloop, VSL, and CEESI. I also visited the flow calibration facilities of a number of flowmeter manufacturers. This study has never been attempted before, and the results are very exciting.
Most importantly, I wanted you to become better acquainted with our staff, some of whom have been with Flow Research for more than 10 years. Believe me, the many studies we produce could never happen without this talented and devoted group of people. My philosophy is to try to find what each person is best at and enjoys, and allow them to work at those things as much as possible. On our wall is the saying "Teamwork makes the dream work." This is something we really practice here at Flow Research.
But enough talk of business – let's celebrate the season! And thank you for your loyal support throughout the year.
2. Meet the Staff of Flow Research!
President Jesse Yoder tends to be the name our clients hear the most when dealing with Flow Research. But behind him is our small and dedicated army. While more work-oriented staff profiles are included in our studies, we thought we would present here a little more informal and personal glimpse of the Flow Research staff. (The year in parentheses is the year they joined Flow Research.)
Belinda Burum (2002) loves to be on the move. She travels extensively, but still manages to keep her hand in with Flow Research. Her contributions to the company have been invaluable, on-site or off. Belinda has a zest for life: she loves to dance, is a beautiful soprano, and a true adventurer. It's always an event when Belinda's travels bring her to Massachusetts and the offices of Flow Research. It's like a well-known but little-seen celebrity is visiting!
Norm Weeks (2004) is largely responsible for searching out pertinent and interesting facts about companies, products and processes. He then takes the knowledge and creates a comprehensive 'big picture.' Flow Research gets requests for custom projects, and this is another area in which Norm's light really shines. Concentration is required for both the Company Profiles and the custom projects, but despite the serious work he always has a ready wit and unpredictable sense of humor! Outside of work, Norm's many interests include travel, gardening and music.
When we simply can't get one of our applications to do what we want, there's only one thing to do: ask Leslie Buchanan (2010). With incredible patience, Leslie helps us sort it out. She's involved in many aspects of production from setting up working files to assisting with research and content, and, then, when the rest of the office has made their contributions to a publication, she helps pull it all together, chases down the details, and makes it looks nice, using her wondrous formatting skills. Beyond her life at Flow Research, Leslie is also skilled with 'handyman' work, orchids, pets, and does volunteer work.
As Jesse's executive assistant, Nicole Riordan (2009) does so much in the way of helping take care of the details that keep the business details and myriad office tasks of Flow Research flowing. She's flexible, helpful, and always has a smile and friendly word for everyone. Outside of Flow Research, she takes college classes, makes beautiful crafts, and her many interests include animals and baking.
Both an avid reader and writer of fiction, Vicki Tuck (2012) loves using her facility with words to help with written outreach to our many clients. Along with so many at Flow Research she's a devout animal lover, but as of yet has not succeeded in getting a sparrow to sit in her seed-filled palm. She has a penchant for celebrity gossip which she shares with another staff member who shall remain unnamed. Art, literature and the blues are among her loves.
You might call Christina Glaser (2010), the Greta Garbo of Flow Research — the 'star' behind Flow Research's 'screen presence' on the web. We don't get to see her anymore because she now works off-site, but we are all very aware of her great work keeping our websites looking good. When given an assignment, it is uncanny (almost phenomenal!) how quickly and perfectly the job is done. Outside of Flow Research, she enjoys time with her family, hiking and is very creative with crafts and artwork.
Many people groan when they get a phone call for market research information, but Rich West (2014) makes the other person feel that they're talking with a friend. With his enthusiastic and gung-ho personality, Rich leaps into any job and always comes through. He makes a mean multi-layered sandwich (Subway would want to steal him from us) and is a self-proclaimed candy bar aficionado. There are no ill effects from this, however: He's an avid racquet ball player and rumor has it, he's not easy to beat on the court!
3. Now Available from Flow Research!
Two Studies on Worldwide Flowmeter Calibration Facilities and Markets:
Core Study: The World Market for Gas Flow Calibration Facilities

Module A: The World Market for Liquid Flow Calibration Facilities
Flow Research has received multiple requests for this research from flowmeter manufacturers, calibration facilities, and end-users. It all began with three visits to the Middle East to do in-person interviews of oil and gas producers. Countries visited include Saudi Arabia , the United Arab Emirates (UAE), Qatar , and Oman . There end-users asked for help in determining when their ultrasonic and turbine flowmeters should be recalibrated.
The saga continued earlier this year with visits to NMi Euroloop and VSL in the Netherlands. This was followed in June 2015 with a tour of the CEESI flow calibration labs in Colorado and Iowa. Discussions with these companies and others helped us formulate our questionnaires. We also visited the flowlabs of flowmeter suppliers on these trips.
These studies should be very helpful to end-users who are trying to determine where to have their flowmeters calibrated. They will contain important details about the capabilities of different flowlabs, turnaround time, and what kinds of flowmeters are calibrated at what facilities. In addition to the large, multinational labs, we will identify regional labs that may provide more local and convenient calibration services, depending on location. We will also describe those facilities that do onsite and mobile calibrations.
Identifying the calibration capabilities of flowmeter manufacturers is another important aspect of the study. Many end-users go back to the company they bought a flowmeter from to have it calibrated. Flowmeter companies also have flowmeters calibrated before they are shipped. This study describes the calibration capabilities of many of the leading flowmeter manufacturers.
More information is available at http://www.flowcalibration.org (please note dot org) and you are welcome to contact us at 781-245-3200.
4. Schlumberger announces agreement to acquire Cameron
Houston, Texas, August 26, 2015 — Schlumberger Limited and Cameron jointly announced a definitive merger agreement in which the companies will combine in a stock and cash transaction. The agreement was unanimously approved by the boards of directors of both companies.
Under the terms of the agreement, Cameron shareholders will receive 0.716 shares of Schlumberger common stock and a cash payment of $14.44 in exchange for each Cameron share.
Based on the closing stock prices of both companies on August 25, 2015, the agreement places a value of $66.36 per Cameron share, representing a 37.0% premium to Cameron's 20-day volume weighted average price of $48.45 per share, and a 56.3% premium to Cameron's most recent closing stock price of $42.47 per share. Upon closing, Cameron shareholders will own approximately 10% of Schlumberger's outstanding shares of common stock.
Schlumberger expects to realize pretax synergies of approximately $300 million and $600 million in the first and second year, respectively. Initially, the synergies are primarily related to reducing operating costs, streamlining supply chains, and improving manufacturing processes, with a growing component of revenue synergies in the second year and beyond. Schlumberger also expects the combination to be accretive to earnings per share by the end of the first year after closing.
The transaction combines two complementary technology portfolios into a "pore-to-pipeline" products and services offering to the global oil and gas industry. On a pro forma basis, the combined company had 2014 revenues of $59 billion.
For more information, see the Market Barometer at www.worldflow.com (available by subscription).
5. ExxonMobil to Produce Flagship Mobil 1 Synthetic Engine Oil in Singapore
Singapore; September 15, 2015 — ExxonMobil is expanding its operations in Jurong to produce synthetic lubricants, including Mobil 1TM, the company's flagship synthetic engine oil. The expansion will further strengthen the company's manufacturing capabilities and ability to meet the growing demand for ExxonMobil synthetic products in the Asia Pacific region.
When completed in the second half of 2017, the facility will be the only plant in the Asia Pacific producing Mobil 1, the world's leading synthetic motor oil. The facility will be one of six locations where Mobil 1 is produced.
"Mobil 1 is ExxonMobil's most advanced synthetic engine oil," said Bennett Hansen, Asia Pacific lubricant sales director at ExxonMobil. "Adding Singapore to our network of Mobil 1 manufacturing facilities will ensure customers' needs are met well into the future. The new Singapore facility will employ innovative manufacturing technologies, demonstrating the company's commitment to bringing premium products and technology to the market."
The lubricant plant, strategically located next to ExxonMobil's manufacturing site in Jurong, adds to the company's increasing lubricants and specialties production capabilities in Singapore. The company, which has operated in Singapore for more than a century, has continued to grow its integrated refining and petrochemicals manufacturing site. The new production facility is in addition to the company's recently announced grease manufacturing investment.
For more information, see the Energy Monitor at www.worldflow.com (subscription publication).
6. Upcoming Studies from Flow Research
The World Market for Flow Calibration Facilities – Just Released!
http://www.flowcalibration.org
Studies in this series:
Core Study:

The World Market for Gas Flow Calibration Facilities

Module A:

The World Market for Liquid Flow Calibration Facilities
The World Market for Natural Gas and Gas Flow Measurement, 3rd Edition
Studies in this series:
Core Study:

The World Market for Natural Gas and Gas Flow Measurement, 3rd Ed.

Module A:

Natural Gas Producers and Measurement

Worldwide

Module B:

Natural Gas Producers and Measurement in Mideast/Africa

Module C:

The World Market for Custody Transfer of Natural Gas

(published)

Module D:

Strategies, Industries, & Applications
The World Market for Multiphase Flowmeters, 2nd Edition
Studies in this series:
The World Market for Multiphase Flowmeters, 2nd Edition

Module A:

The World Market for Watercut Meters
The World Market for Liquefied Natural Gas (LNG)
For more information on all Flow Research studies, visit http://www.flowstudies.com.
For more information on all Flow Research studies, visit http://www.flowstudies.com. It lists our studies by category and provides direct links to pages for the latest editions, where you will find a synopsis, or you can click a link for the overview with full details.
FlowTimes is published by Flow Research, Inc.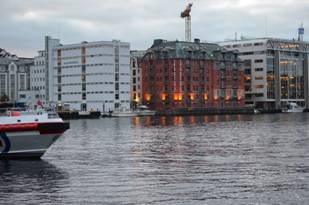 Flow Research, Inc.
27 Water Street
Wakefield , MA 01880 USA
+1 (781) 245-3200
+1 (781) 224-7552 (fax)
info@flowresearch.com
www.flowresearch.com
Executive Editor: Dr. Jesse Yoder
Associate Editor: Vicki Tuck
Assistant Editor: Leslie Buchanan
Production Assistant: Nicole Riordan