welcome to
FlowTimes - Jan.-Feb. 2008
Your Update on Flow, Temperature, and Pressure Measurement from Flow Research
Editor: Dr. Jesse Yoder; Volume 9, Number 1 - ISSN 1350-7204
Welcome to the first issue of FlowTimes for the New Year! This issue brings you up-to-date on some exciting new studies we recently published. Chances are good that these are studies you've been waiting for. Besides our two newest studies, Ultrasonic and Pressure, we will soon be publishing our new Coriolis study. See below for details. This issue also includes details on our new 2008 Pioneers of Instrumentation Calendar and our newly updated "Go with the Flow" CD. Both the Calendar and the CD are free from Flow Research, and we'd love to send them out to you. We hope you enjoy this issue of Flowtimes!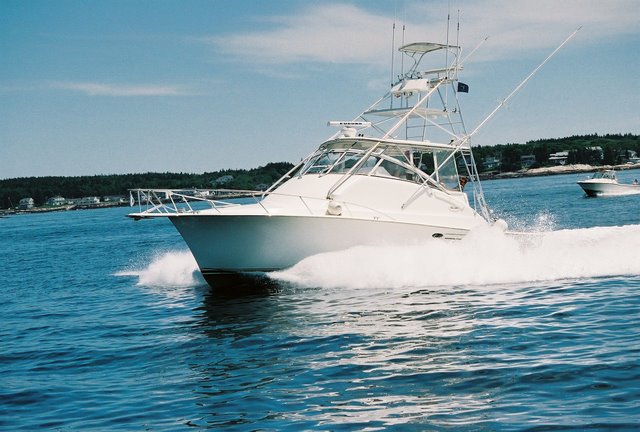 1. We have just completed our new study, The World Market for Ultrasonic Flowmeters, 3rd Edition. Previous editions were published in 2001 and 2003. We broke the mold for this new study, which has substantially more segmentation than appeared in earlier studies. While the study contains standard segmentation such as clamp-on, insertion, and spoolpiece, it then goes on to provide subsegmentation of these categories in areas such as line size, industry, and fluid type. All the categories are divided by seven geographic regions, including China and the Middle East and Africa.
This is the most comprehensive ultrasonic study we have ever done, and it is still hot off the press. For complete information, including more details on the extensive segmentation, go to www.flowultrasonic.com. Feel free to contact us to learn more.
2. Our new pressure study finds a rapidly growing pressure transmitter market. The World Market for Pressure Transmitters, 2nd Edition, takes a completely new look at the fast-growing pressure transmitter market. The study includes multivariable, differential pressure, gage, and absolute pressure transmitters, and updates the adoption rates for Foundation Fieldbus and Profibus communication protocols.
Pressure transmitters are widely used in the oil and gas industry, which is currently undergoing rapid growth. Other growth factors include rapid growth in the use of multivariable pressure transmitters, and the large installed base of pressure transmitters.
For more details on this exciting new study, go to www.worldpressure.com.
3. Flow Research will soon be publishing our new Coriolis study. The Coriolis flowmeter market is continuing to expand. This will be the 3rd edition of our study, The World Market for Coriolis Flowmeters, which was previously published in 2001 and 2003. End-users continue to be attracted to the enhanced accuracy and reliability of Coriolis flowmeters. This study will be a complete update on the market, including straight tube and bent tube meters, line sizes, and progress on gas and steam flow measurement. You still have the opportunity to be a Founding Sponsor for this study. For complete information on the study, go to www.flowcoriolis.com, or give us a call.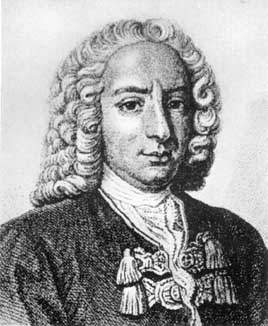 4. Our 2007 Pioneers of Instrumentation Calendar was so popular that we had to do it again. Yes, the new 2008 Pioneers of Instrumentation Calendar is ready to go! Here you will find many interesting facts, such as the birthday of Daniel Bernoulli (pictured to the left), the date the fountain pen was invented, and the birthday of blue jeans. For those of you who follow the careers of Brad Pitt and Jennifer Anniston, we've added their birthdays as well.
For this 2008 edition of the Calendar, we have added a new twist. We have added definitions of some common duonyms. A duonym, or dual name, is a word that is made by combining two existing words into one. Examples of duonyms are "flowmeter" and "upstream." To find out more about duonyms, go to www.duonyms.com.
To preview the 2008 calendar, and to request your free copy, go to www.flowcalendar.com. We will be happy to send one right out to you.
5. Flow Research is conducting a market study on the worldwide mass flow controller market. Mass flow controllers are widely used in the semiconductor industry, but they also have industrial applications. We are looking for input into the segmentation used in the study. For more information, go to www.flowmfc.com, or give us a call.
6. We have updated our "Go with the Flow" CD, to include recently published articles. We have updated the information about our studies. The Flow Research CD has dozens of articles about flow, pressure, and temperature, and also contains overviews of many Flow Research studies. We have filled hundreds of requests for this CD in the past year.
To receive the newly updated and free "Go with the Flow" CD, go to www.flowcd.com. You can also preview the contents of the CD at that location.
7. GE Sensing Acquires Rheonik. On January 4, 2008, GE Sensing announced that it has acquired Rheonik. GE entered the flowmeter market in July 2002 when GE Power Systems acquired Panametrics, a leading supplier of ultrasonic flowmeters. GE has chosen the acquisition route to build up its instrumentation product line, including flow, pressure, temperature, and analytical.
Rheonik has long been known as one of the few Coriolis suppliers to offer Coriolis flowmeters for lines larger than six inches. Endress+Hauser has since joined this group of companies, and in December 2007, Micro Motion introduced the Elite Coriolis flowmeter designed for ten inch lines.
To stay up-to-date with current events in the flowmeter world, subscribe to our Worldflow Monitoring Service (www.worldflow.com). This acquisition was the subject of a Flash Report that was sent out on January 4, 2008.
8. Get a free trial subscription to the Worldflow Monitoring Service. Our newly expanded Worldflow Monitoring Service includes quarterly reports and timely updates:
Market Barometer - A quarterly report on the flow, temperature, and pressure markets
Energy Monitor - A quarterly report on the oil & gas, refining, power, and renewables industries
Flash Reports - Breaking news in instrumentation and energy
White Papers - In-depth analysis of important issues
Worldflow Online - 24/7 access to market data, strategies, and past Worldflow reports going back to 2002
The Worldflow Monitoring Service features a new website, www.worldflow.com, which serves as the launching pad for Worldflow Online. To receive a free trial subscription to this valuable service, go to www.worldflow.com and fill out the Free Trial Subscription Form, or send an email to jesse@flowresearch.com with your contact information. Please be sure to include your mailing address when requesting a free trial subscription.
What do you think of FlowTimes? We welcome your comments! Please send any comments or suggestions to Flow Research, or by email to jesse@flowresearch.com.
FlowTimes is published by Flow Research, Inc.
Editor:
Dr. Jesse Yoder - jesse@flowresearch.com
Associate Editors:
Norm Weeks - norm@flowresearch.com
Belinda Burum - belinda@flowresearch.com
Research Assistant:
Heather Carroll - heather@flowresearch.com
Flow Research, Inc.
27 Water Street
Wakefield, MA 01880
(781) 245-3200
(781) 224-7552 (fax)